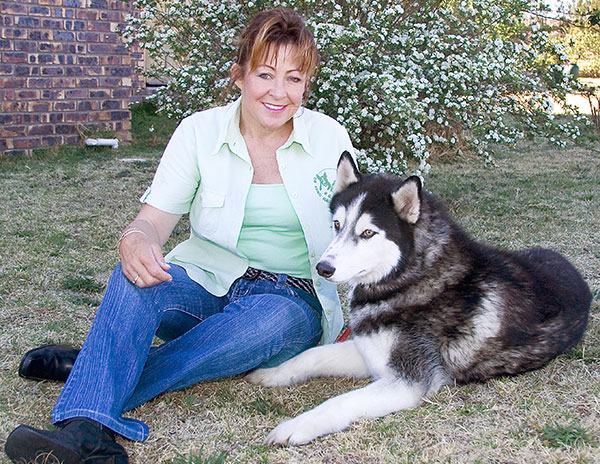 The Animal Healing Centre was founded by Jenny Shone in 2005, and since then has focused on improving the relationship between animals and their human companions through providing:
A referral service to communicators for lost and missing animals,
A range of workshops, training sessions and home study courses teaching people how to communicate telepathically with all species of animals.
Private Consultations.
Fundraisers for animal charities (on request)
The Animal Healing Centre has become a concept which flourishes wherever animals are cared for, both domestic and wild.
The intention of The Animal Healing Centre is to improve the care and quality of life of animals through better understanding of their needs, and helping them reach a better understanding of our requirements of them.
More and more often these days, "pet owners" are realising that providing food, shelter and affection are just not enough for their animal companions. They are starting to be much more aware that animals have deeper needs that require attention, such as the need for exercise, structure, emotional and mental enrichment, proper nutrition and other species-specific needs. The Animal Healing Centre has a wealth of knowledge, understanding and commitment to meeting these needs in every animal they are asked to deal with through the Centre and it is this commitment that is leading to happy animals and their humans.
Please browse through the site to view all that we have on offer. We are adding new things all the time, so please bookmark and return to the site often. We are also happy to hear from you and welcome any stories relating to your experience with animals.
Supporting animal charities is very important to us, so please take a moment to look at our charities page and support our fundraising events.
With love and light
Jenny and The Animal Crew
~~~~~~~~~~~~~~~~~~~~~~~~~~~~~~~~~~~~~~~~~~~~~~~~~~~~~~~
Our-Mission Statement-
"We strive to bridge the divide between the animal kingdom and the human race"
~~~~~~~~~~~~~~~~~~~~~~~~~~~~~~~~~~~~~~~~~~~~~~~~~~~~~~~
Subscribe to our newsletter
Please register to receive our newsletter, which will keep you up-to-date
on all our latest happenings and events.
If you are NOT receiving a newsletter from us each month, please re-register to our database.
~~~~~~~~~~~~~~~~~~~~~~~~~~~~~~~~~~~~~~~~~~~~~~~~~~~~~~~